Maiden Voyage
Details of the accompanying bridesmaids carrying their coral and shell bouquets and with their faces accented with pearls barnacles.
Short North Arch
Created in 2017 for The Amazing Giants, the Short North Arch is made of PVC, hand-etched acrylic, and color changing LEDs.
Bespoke Pestilence
A Black Plague inspired costume. The shoulder pieces were meant to look insect-like so that it would reference the fleas that spread the plague. Her hands were made black to reference how the victims' fingers would turn black and fall off. The necklace is made from fake nails and the bones are made from pounded paper.
Carnival in Wonderland
A sideshow concept that fused together Alice in Wonderland and a Carnival. The target on the Queen's back spun to reveal blades that were thrown at the target. Tweedle Dee and Tweedle Dum performed hand balancing acts and then transformed into the tent that the models walked out of.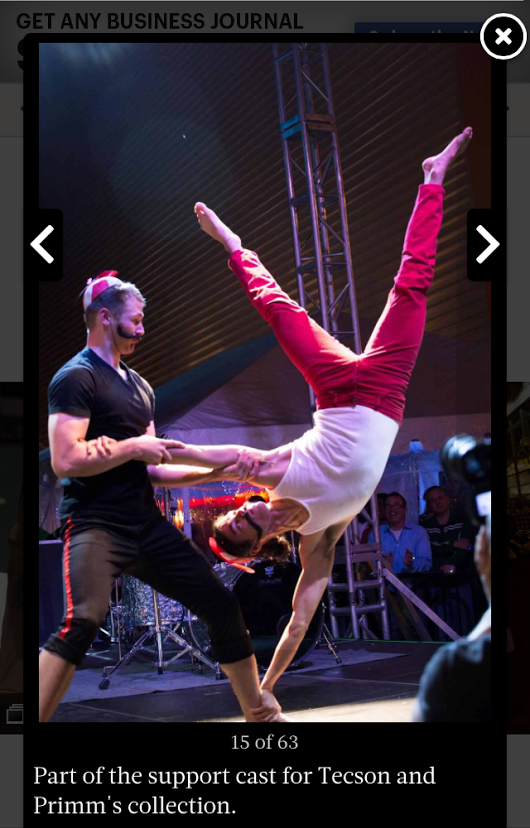 Carnival In Wonderland
Tweedle Dee and Tweedle Dum
Cosmeauxnaute
A retro-future inspired show with a rocket that literally contained the Princess of the galaxy.
Ganesh mask
Jessijem's Amazing Giants
LaVeque Tower Stilt Costume
The first stilt costume I made... and it shows.
LaVeque Tower Stilt Costume
At least the wearer said it was comfortable and looked like he was having a great time.